AC85 | Matosinhos
Residential
Client: Real Estate Developer
Area: 2304m2
Team: NRV Norvia, Consultores de Engenharia S.A; MGF – Engenharia e Consultadoria
Construction: Porta 9A Lda., Edivalor S.A.
Contracting: 2017
[Em construção]
under construction | Summer 2021

A traditional facade design in balance with a more organic interior distribution was requested.
The AC85 is designed in a solid urban grid, in the center of Matosinhos, the result of a close relationship with the sea. It is thus developed in a 7-story structure for residential use.
Facing an extensive tree line on Rua Afonso Cordeiro, the goal was to open the spans in their entirety, bringing light to all the dwellings. The experience of every space is made happier with the addition of balconies and terraces to all the apartments. In today's context, all homes should offer outdoor spaces.
Living Abroad
creating outdoor spaces that enhance the personal experience of living
Keeping one of the initial premises of the building, the project was developed according to a rectilinear/orthogonal composition that went beyond the design of the façade and designed the layout of all floors.
The choice of materials was judicious but also quite immediate: the marble – ibiza white – covering the main facade, was the direct result of a connection of the stone vein to the faint line of the sea.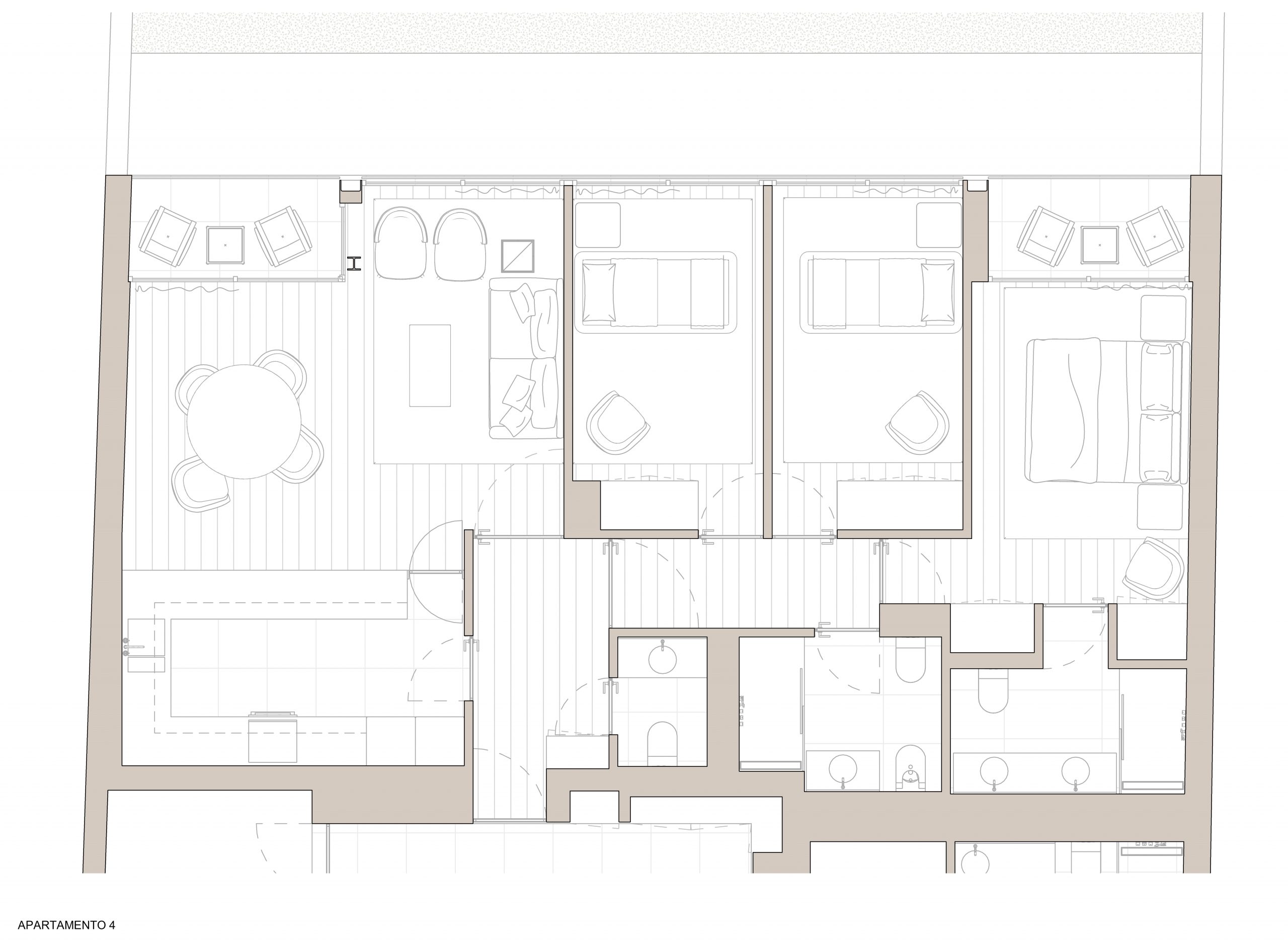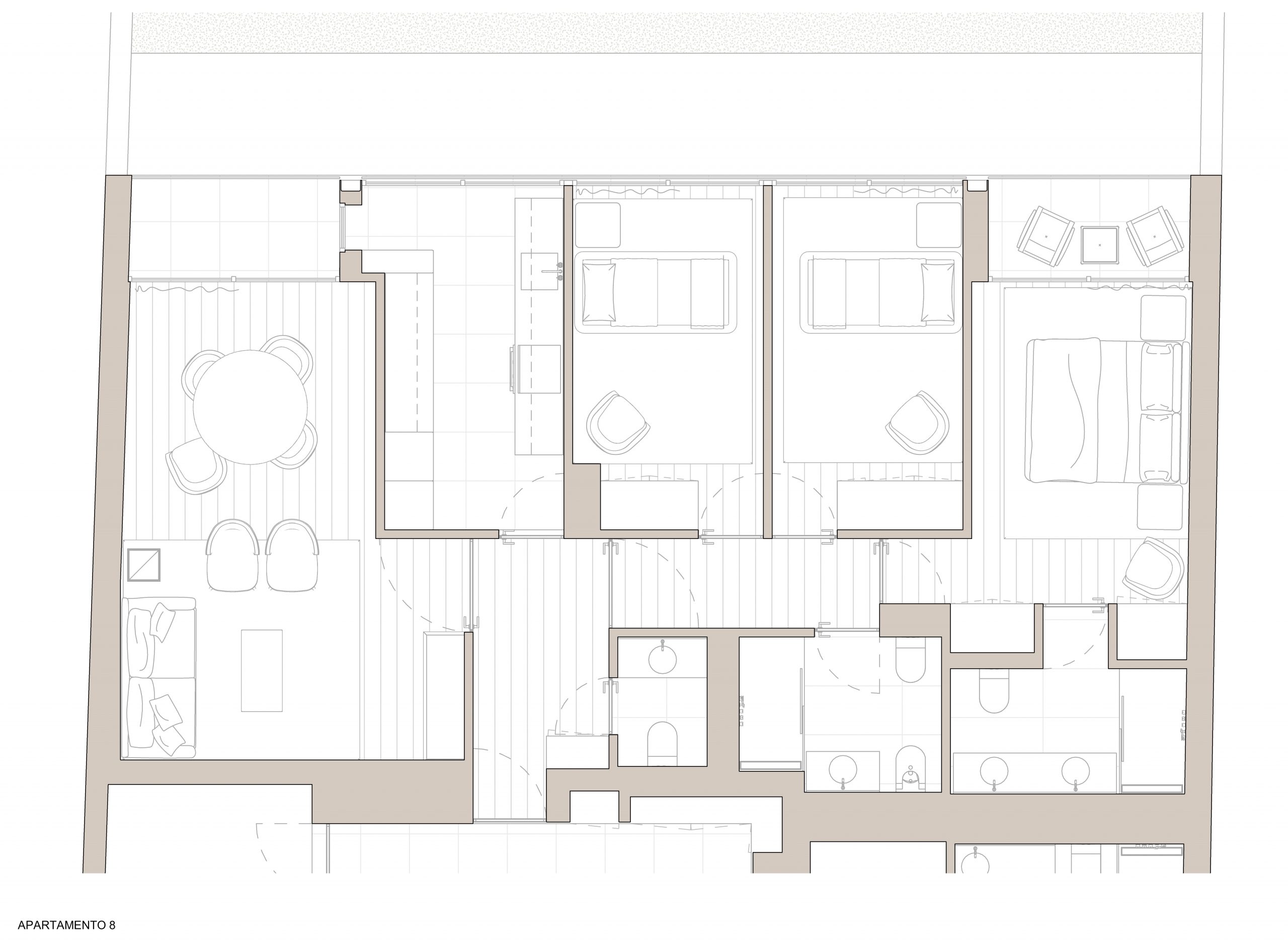 Your routine, our design the architecture must allow you to choose your routine and your habits
The proposed challenge was to create two distinct typologies in each type of two or three bedroom apartment. The end client could thus choose whether he wanted a larger room with an open kitchen, or a traditional kitchen, closed in on itself with use of the front facade.
The model allows to bring the project closer to reality. The speed of 3D printing helps to test various facade, metric, or other construction options and conclude which one will best meet the initial requirements of each project.
material: petg

Filament thickness: 0.2 mm

No. of building print phases: 4
Construction
unique characteristics
Each building belongs to its place, AC85 is from Matosinhos. The project had to address the lack of housing, but also the lack of parking. The initial request was for two underground basements, which, when combined with the car elevator, resulted in a better automation of the garage space.
In AC85 you will find:
a mixed structural solution, concrete and iron

Metal profiles H in sight

Two underground basements for parking and storage

Installation of a car elevator