C568 | Rio Tinto
Residential
Client: Private Client
Area: 3930 m2
Team: Blokk Lda.
Construction: to be defined
Contractualization: 2023
[Em licenciamento]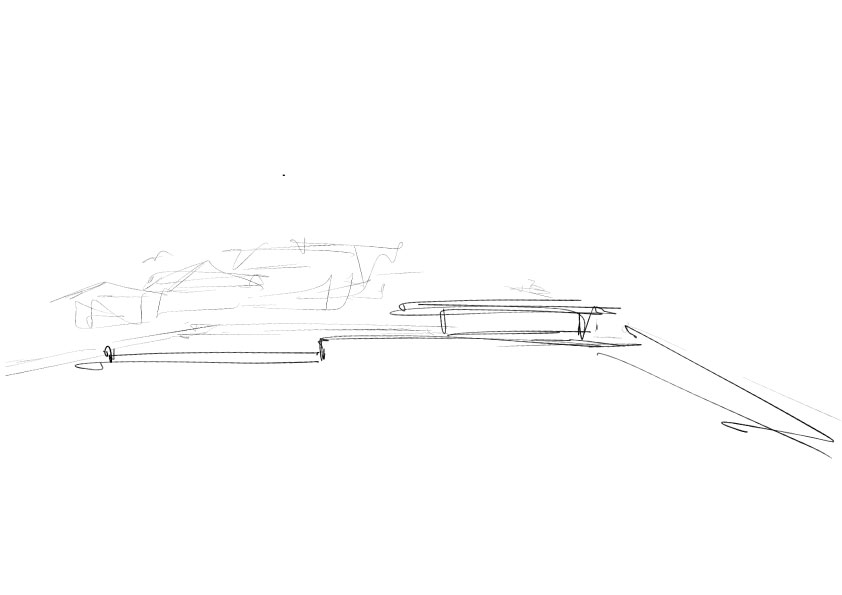 A pool project with a small dwelling, a space for leisure, meeting and being, that was more than just a support for the pool.
It was necessary to design with the condition that all spaces be accessible to reduced mobility, and so, as we explored the topography of the terrain, we identified the places and delineated the volumes. The balance had to start from the existing architecture and the architecture that was being designed along the extensive terrain.
The challenge was to create a solution that harmoniously integrated the different spaces, combining functionality with the existing house, without clashing or interfering with the current architecture of the place.
Living Abroad
Designing outdoor spaces that enhance living, and their integration with the place
In the hilly terrain, we took on the challenge of designing the pool in such a way that it integrated perfectly into the environment. We used the unique characteristics of the terrain as a basis to create a design that embraced the landform and became an organic and natural part of the space. The result was a pool that fits harmoniously into the topography, creating a stunning and inviting look.
We have developed a coexistence module that values being together and sharing. Through design, it is possible to break the boundaries between the exterior and the interior, creating a fluid transition and connecting the environments in a natural way. This integration allows its users to experience living, taking full advantage of the outdoor spaces.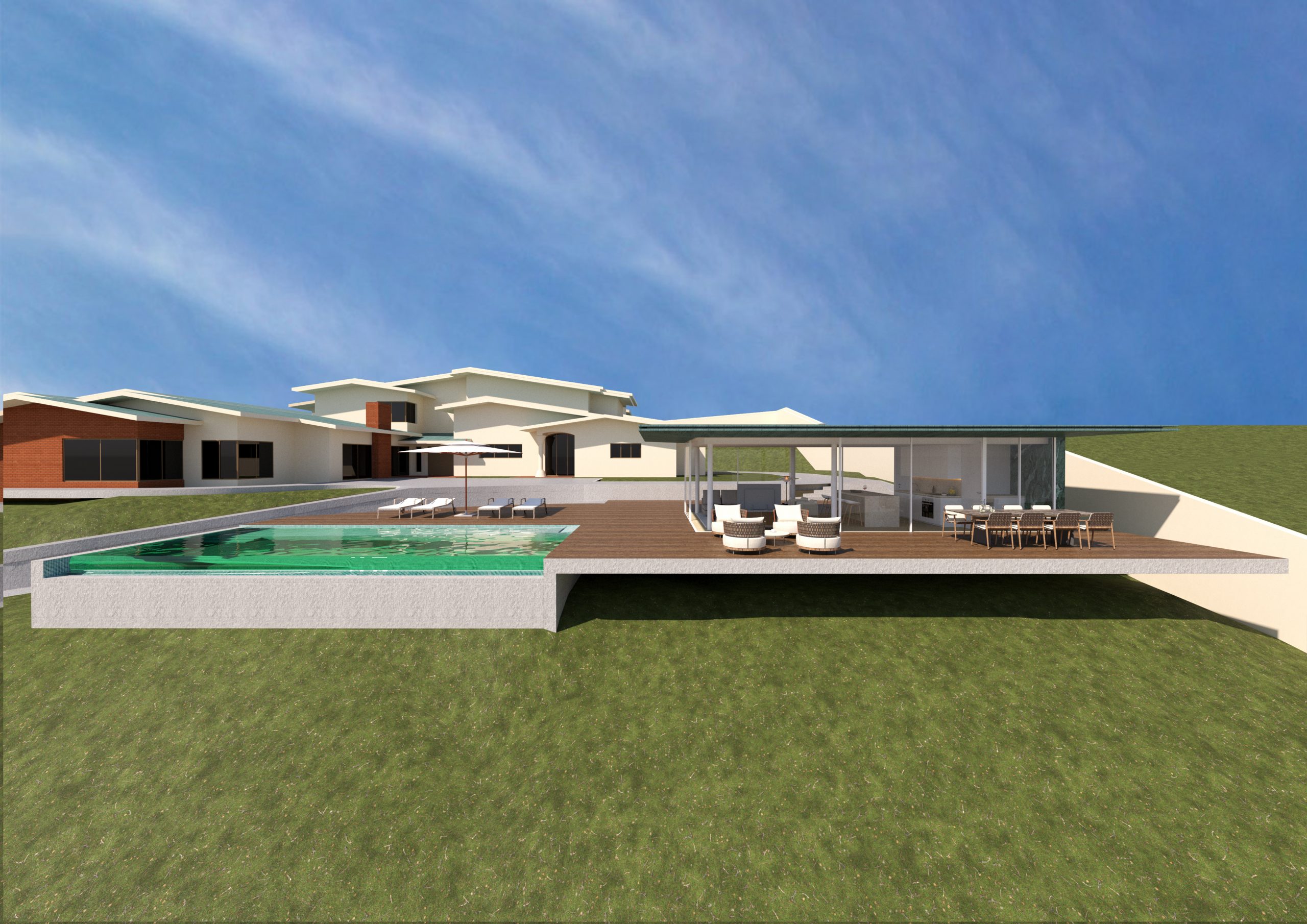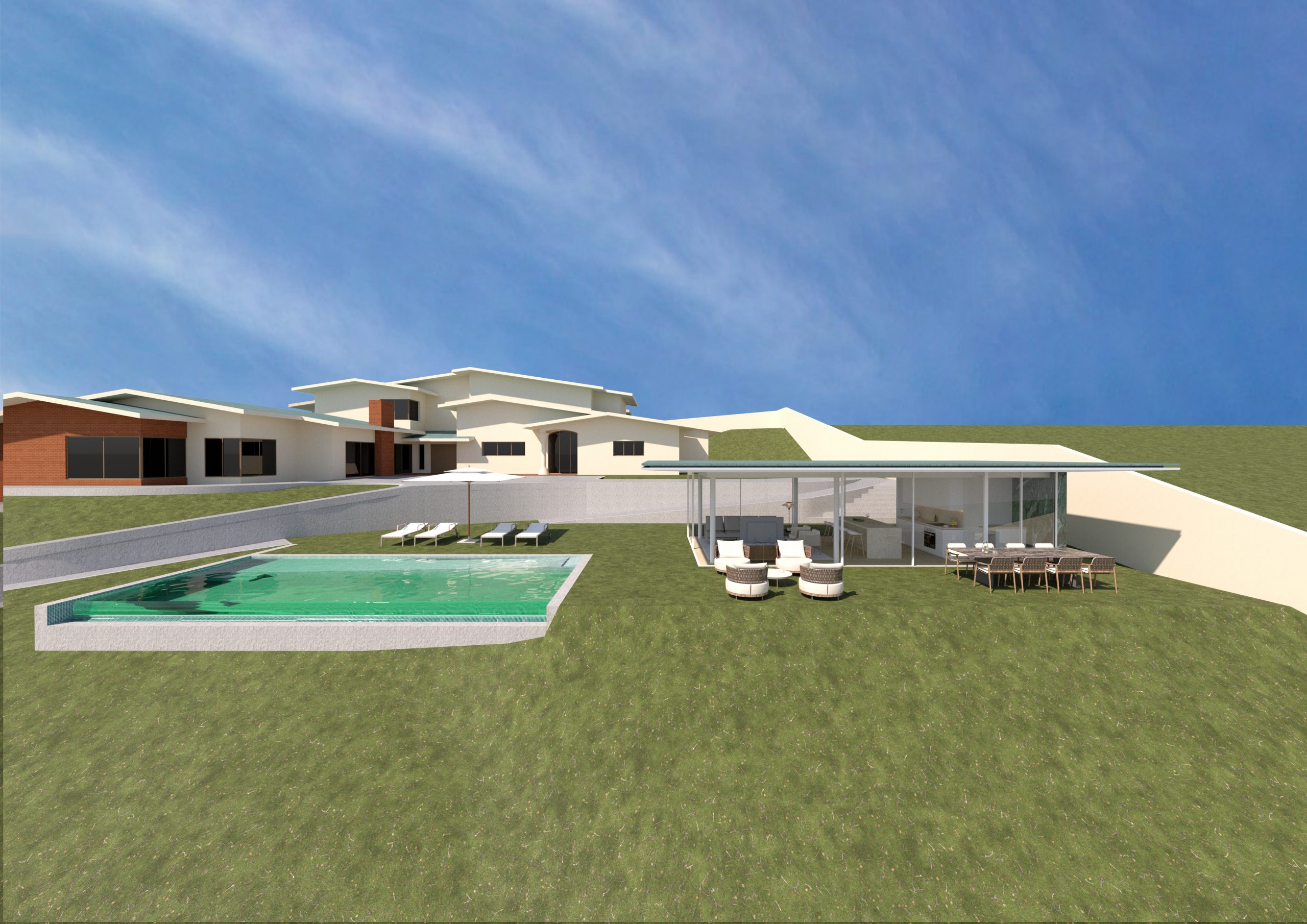 Different options, same concept architecture must allow you to choose
In order to provide a customized choice, we have developed two distinct options for the project. On the one hand, the option of a carefully designed wooden deck, taking into consideration all its conditions and requirements. On the other hand, we developed a plan that preserves the land occupation in its natural state, enhancing the integration with its surroundings.
Both options are designed in an attempt to respect the needs and preferences of those who will enjoy them. By presenting these alternatives, we provide the freedom of choice allowing the final decision to be made that meets expectations and provides a unique housing experience.