M777 | Matosinhos
Residential
Client: Real Estate Developer
Area: 1474m2
Team: to be defined
Construction: to be defined
Contractualization: 2022
[EM PROJETO]
under construction | october 2022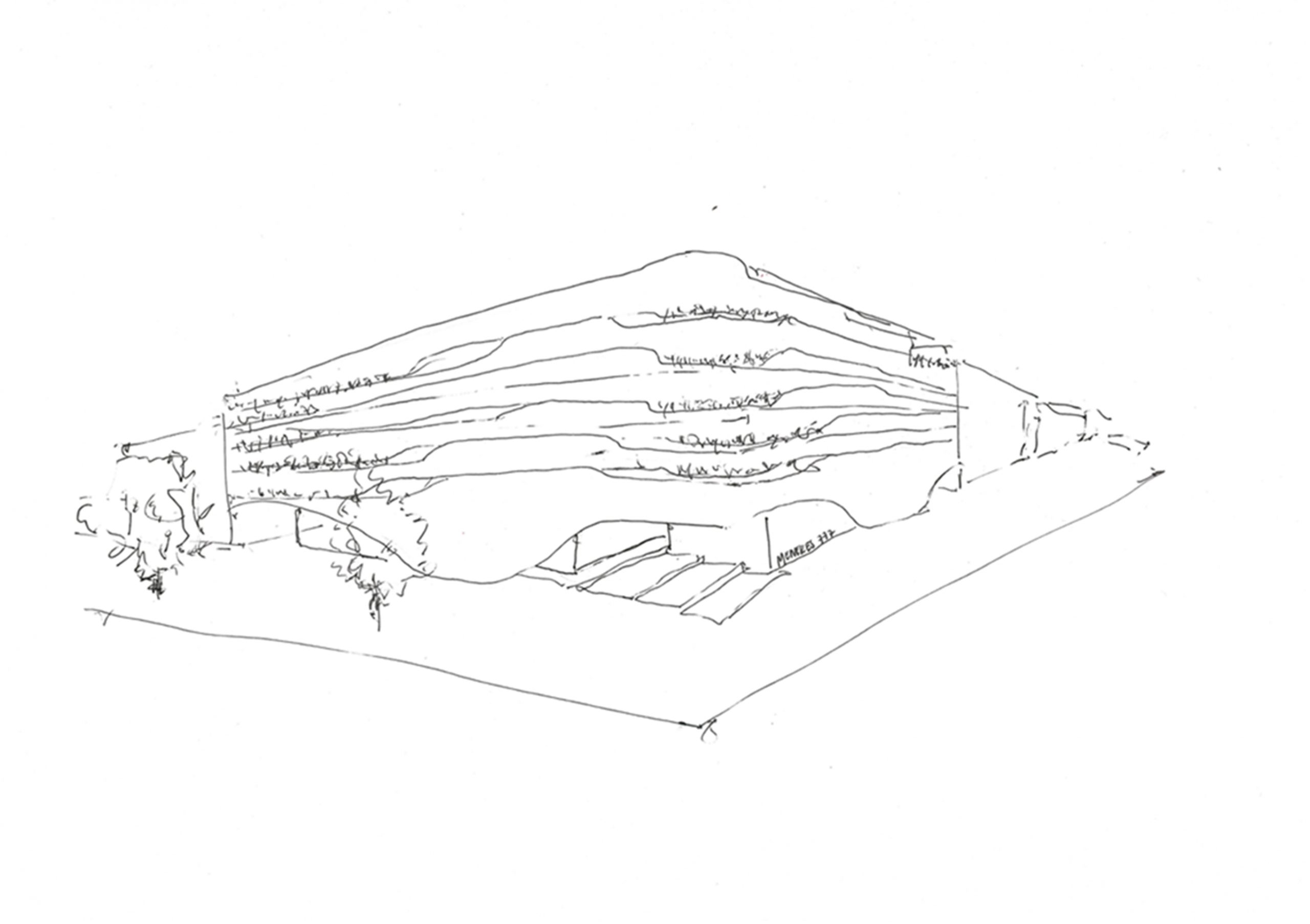 To design for Avenida Menéres, one of the main arteries of Matosinhos Sul, is to think architecture as a city design. In its relationship with city, sea, and park, a contemporary building is born, which will transform for the future the corner of Avenida Meneres with Avenida Comendador Ferreira de Matos.
Thought as a unique volume and as a response to the challenge of solving a drawer, Meneres 777, is designed with a typological organization of t2/t3 and t4, giving rise to 39 apartments, with all rooms in suite format.
The facade, which is designed through curved and organic lines, brings to mind the waves of the sea. So how does architecture use glass to cross the boundary of the interior by creating a direct relationship of the apartment with the balcony, and its private garden.
architectural challenge
rethink the block, draw the corner
In the history of the office, as well as throughout our vocational training, the challenges of drawing the corner are transversal to the practice of architecture.
Based on the premise that the vertical accesses should remain in the same alignment as the body of the building, thus creating an unalterable rule, only the last vertical access was rotated. Achieving symmetry and responding to the typologies requested in the project order
Construction
the choice of materials
Along with glass, three other, equally contemporary materials are chosen: gray travertine, Guatemalan green marble, and white concrete.
Gray travertine, a stone with perforations, reflecting an imaginary relationship of the force of the sea with the trail it leaves in the sand. The Guatemalan green marble images directly from the green of the park, in moments of exception – such as the entrance to the building. White concrete as a building body, light and able to bend to design the future drawer of matosinhos.
White Concrete