QF02 | Almancil
Residential
Client: Private
Area: 1900.51 m2
Team: to be defined
Construction: to be defined
Contracting: 2021
[Em projeto]

Located at the entrance to Quinta do Lago, with road and pine forest frontage, the 15,877 m2 site was the ideal size to implement two volumes.
As a vacation home, each building should respond to its distinct functions: Housing (volume to the east) and Recreation ( volume to the west).
Closed in on itself, the project develops creating a direct relationship with the existing trees, with the pine forest that borders it, and with the new green spaces that result from this implementation.
the single-story house, which floats on the ground
Mies Van Der Rohe's paradigm of the House enveloped by Nature

In an envocation of the modern movement, this house has a facade demarcated by two horizontal, sloping bands, create the feeling that the volume floats on its territory. In this project the balance between three materials is played out: glass, concrete and travertine.
Two floors, although one camouflaged by nature, make the separation between social and private spaces and service spaces.
Along the ground floor, in close relationship with the outdoor space, we find the social areas, with separate dining and living rooms, and a private wine cellar. The private areas with their autonomous accesses create what we will call housing units.
Autonomous Housing Units
A single-family dwelling thought with small housing units
There was a request to have an independent micro-house in each housing unit. Able to house the families of the couple's children.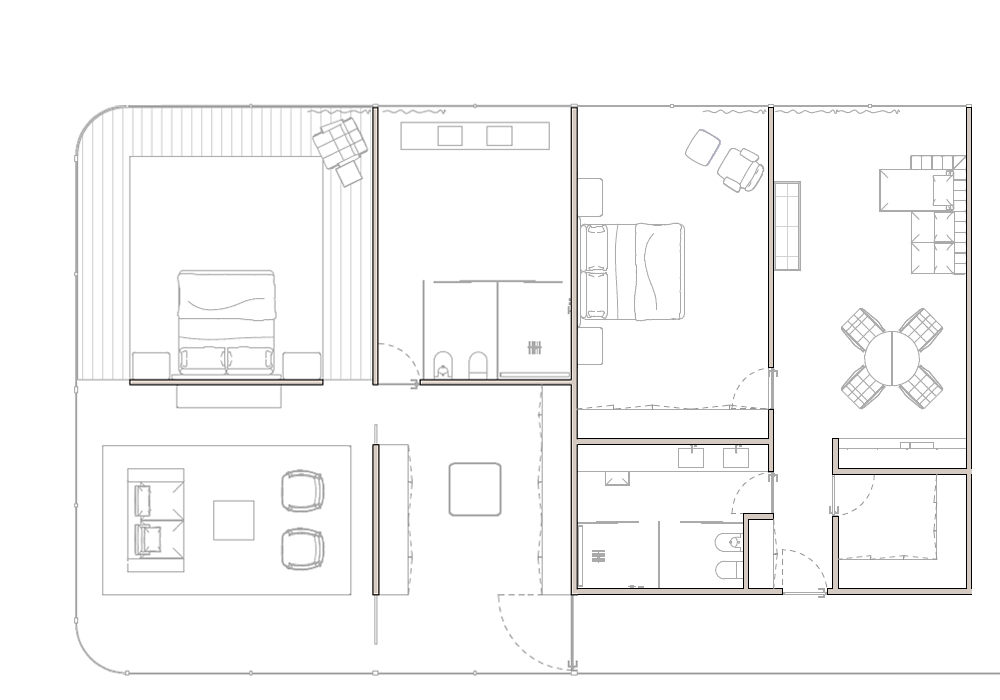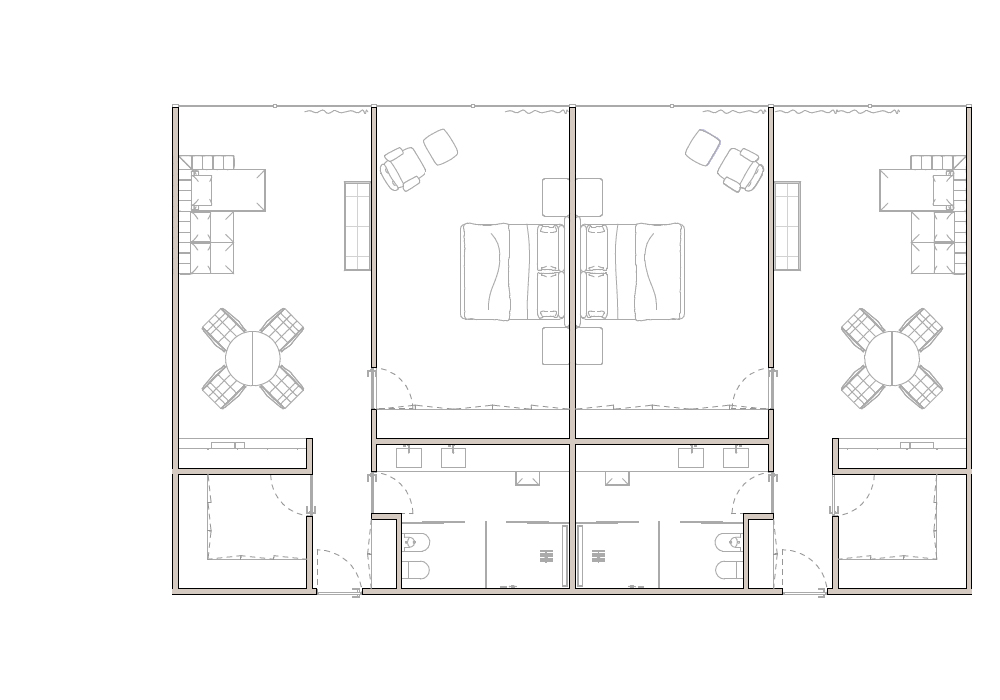 The model allows to bring the project closer to reality. The speed of 3D printing helps to test various facade, metric, or other construction options and conclude which one will best meet the initial requirements of each project.
print duration: 106 hours

Filament thickness: 0.2 mm

No. of land print stages: 6

No. of building print phases: 4