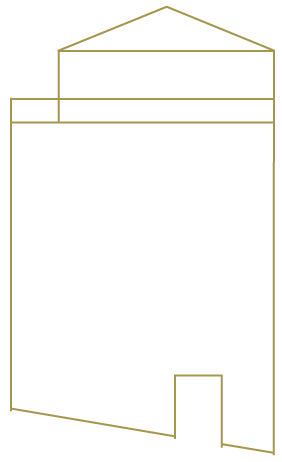 FM27 | Porto
Residential
Client: Private
Area: 300 m2
Team: to be defined
Construction: to be defined
Contracting: 2018
[em projeto]
Revisit the history and character of each work
In one of the oldest areas of the city of Porto, the building is located in Massarelos.
With a not at all orthogonal shape, the volume is distributed in a drawer. Standing out in the urban fabric with its yellow color, it reveals itself to be inimitable with its facade adorned with religious details.
FM27 is a drawing on historical architecture in intrinsic relation to the city of Porto.
Floor Plans: 0, type floor and penthouse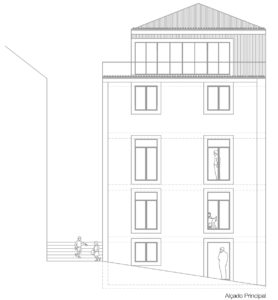 Adapted Requalification
This is an adapted and integrated requalification of the city as a whole. There was a need to design a new entrance and consequently a new floor in order to create a common entrance to all floors.
Redesigned the interior over a powerful religious heritage, the facade was kept and only preserved.