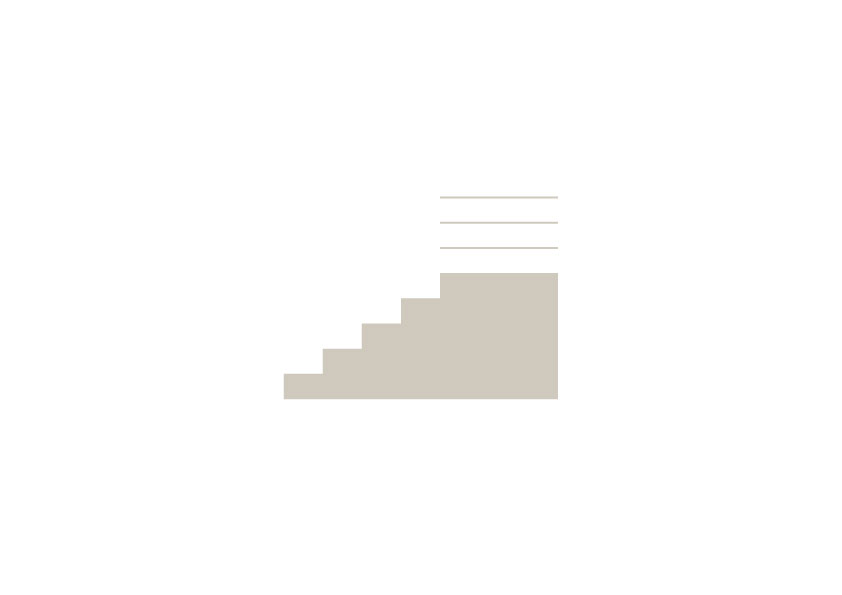 G47 | Coruche
Residential
Client: Private Client
Area: 154.14 m2
Construction: to be defined
Contractualization: 2023
[Em licenciamento]
the process of each project Create a new everyday life by redesigning the space
Since its initial study that understood the importance to fit the house back into the urban fabric and provide it with new routines and a new daily life. There was an investigation into his historical context, as well as a reading of the design of its façades in the city, but it was in the interior that the architectural intervention was most relevant.
Inside we sought to areas, with the spatial reformulation space, interior spaces were removed interior spaces that were unhealthy and unventilated, such as storage rooms, among others.
This project sought to design the space and also the carpentry to give the house a contemporary feel.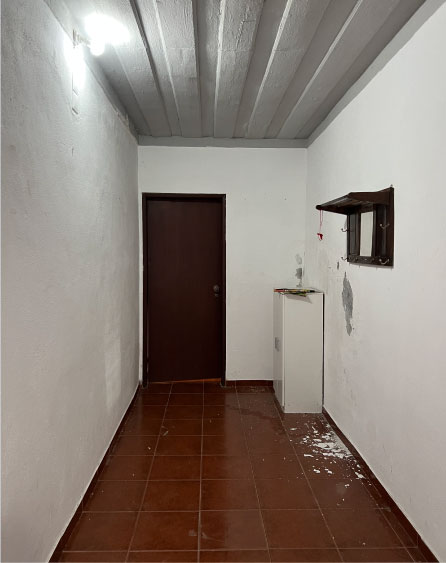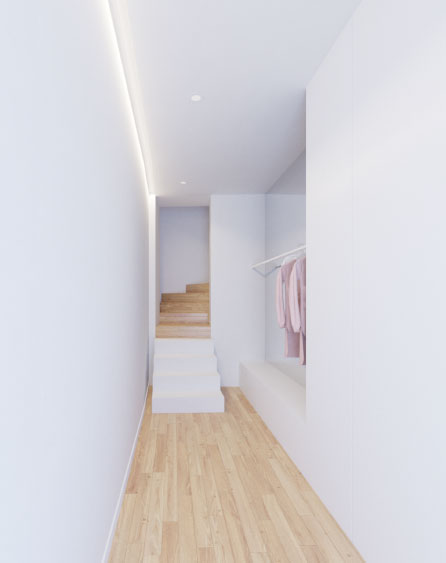 rehabilitating a townhouse
The importance of light
In the context of a rehabilitation project, it is essential to understand which elements have heritage and emotional value and which do not. In this specific project, specifically with windows and skylight openings.
Throughout the project, architecture deals with one of the most important themes in its sphere of intervention: light, its entrance, its filter.
With geometrically different light entrances, different types of spaces are created. In a space that will be used for sleeping and resting, various skylight solutions were considered. Realizing that as it will also be a play area, it will need more lighting.