 RM03 | Oliveira de Azeméis
Services
Client: Private Client
Area: 1000.00 m2
Team: to be defined
Construction: to be defined
Contractualization: 2023
[Em licenciamento]
The design of warehouses in Oliveira de Azeméis is based on a conventional format that blends in with the local landscape, while always maintaining functionality.
An illuminated line is projected across the façade, offering not only a lighting element, but also an identity.
From the outset, consideration was given to the routes around the warehouses, creating fluid and functional access to ensure efficient routine operations,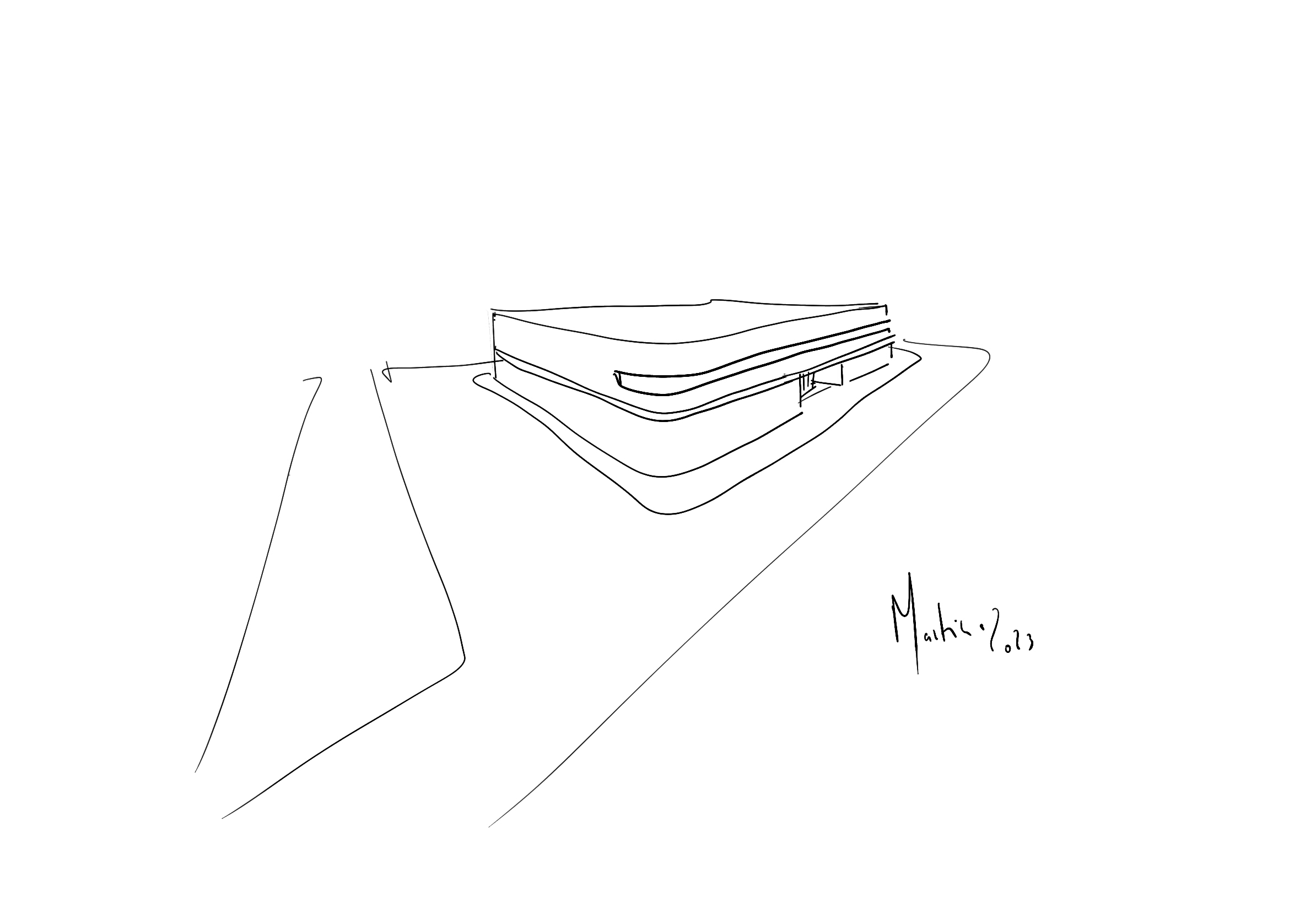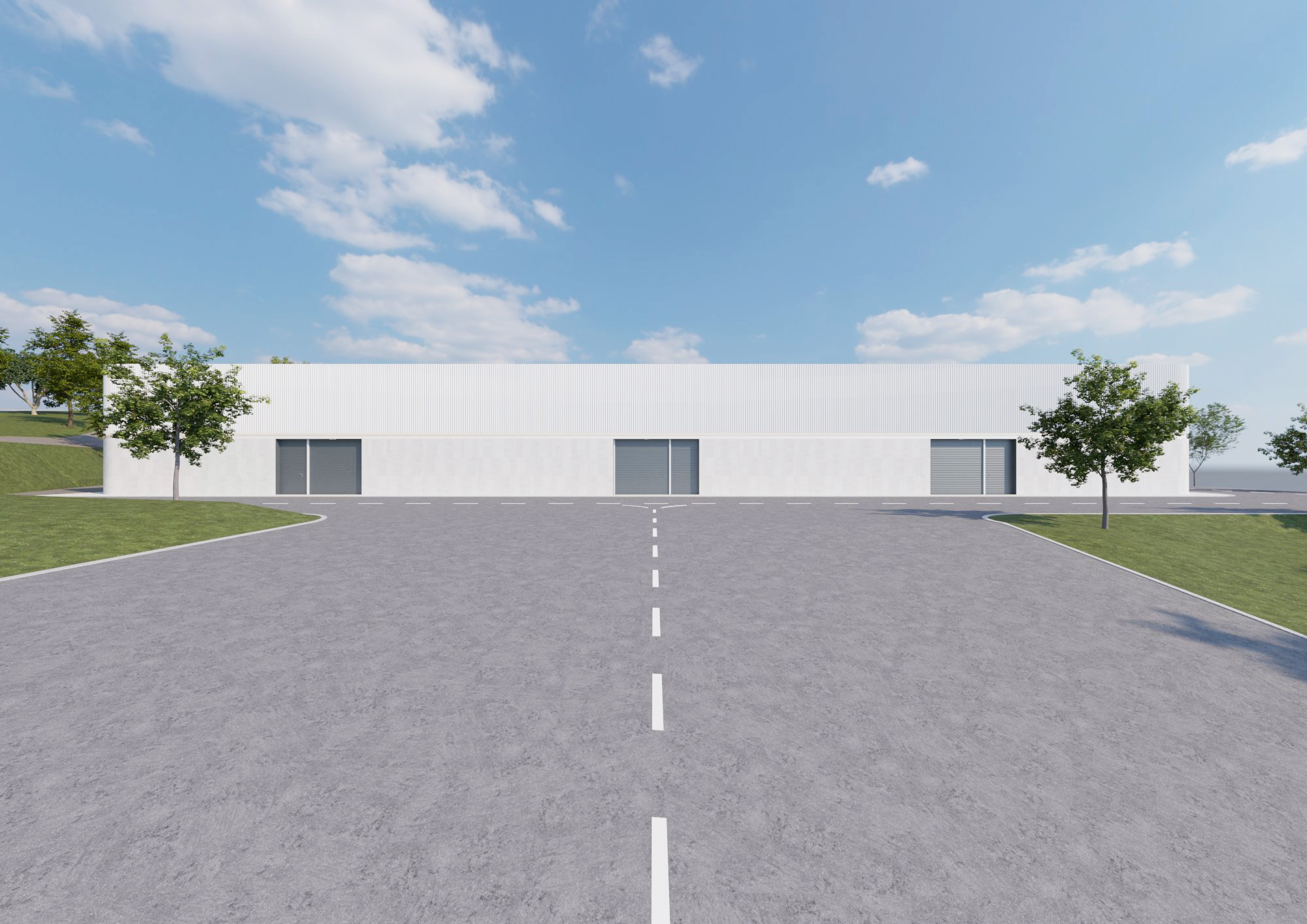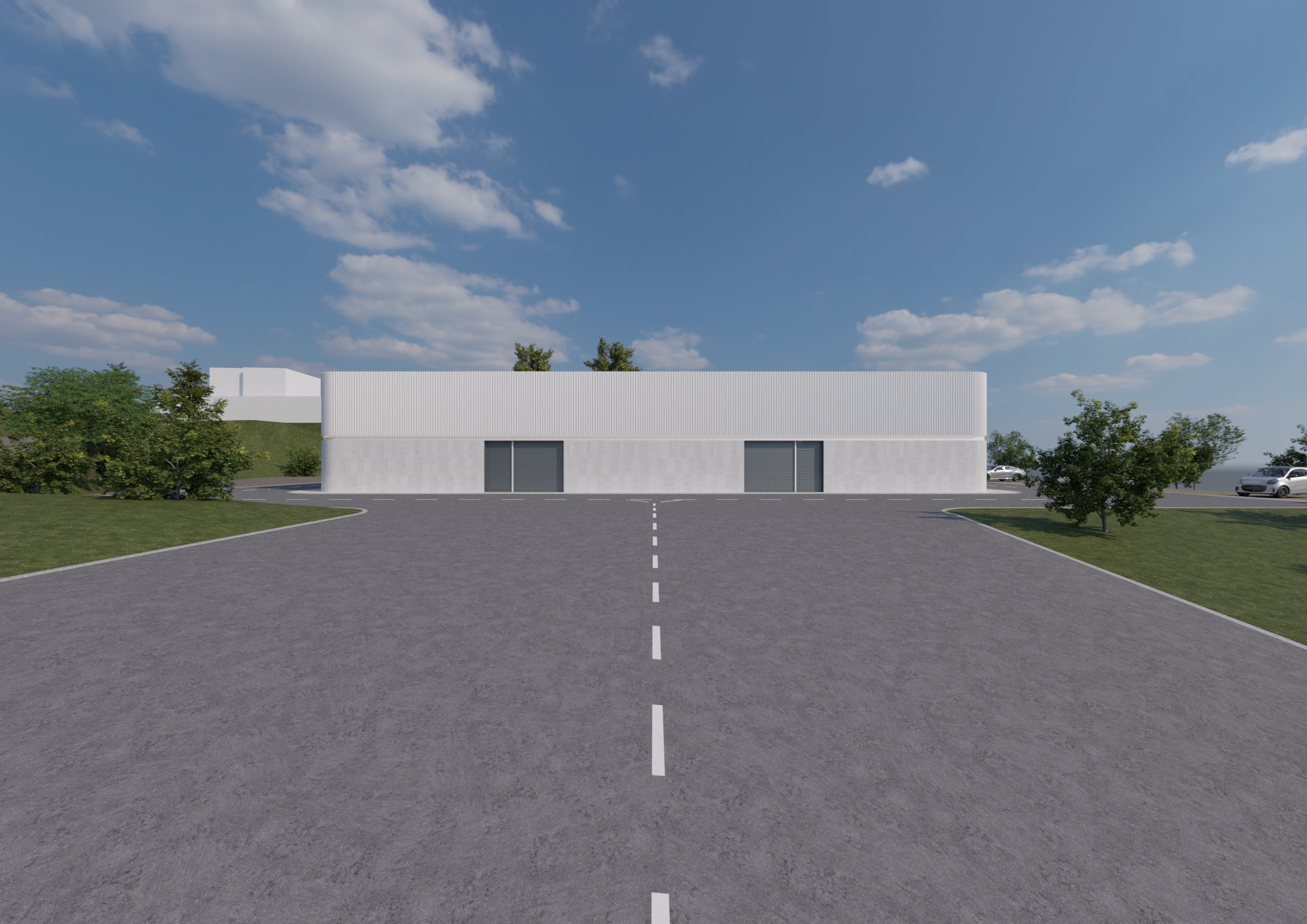 the process of designing industry The importance of function
With a plot of land already designated for the construction of industrial pavilions, the design of two initial warehouses was requested. However, during the process of analysis and detailed study of the site and its needs, it became clear that it was feasible to extend the project to build three warehouses, an option that would not entail a substantial increase in construction costs.
From the outset, there was concern about the function and versatility of these industrial spaces, given that, as the end user is not involved, the specific sector of activity that will occupy these facilities has not yet been defined.
The end result was a project that harmonized functionality, efficiency and the ability to adapt to the uncertainties related to the future use of these industrial warehouses.
drawing the light
Designing the interior space
The challenge of this project was to create two symmetrical warehouses, strategically designed to provide the flexibility to operate as a single space when needed. This symmetry allowed the warehouses to work together, meeting greater storage or production demands. What's more, the introduction of a common entrance proved to be a moment in time, transforming the act of arrival into a distinctive moment for all users of the complex.
To optimize functionality, the project included the creation of versatile office spaces, with dynamic facilities that adapt to different types of use. This gave users the ability to customize the offices according to their specific needs.
The slit windows on the façade and the skylights in the production spaces were incorporated to improve the comfort of the spaces, maximizing the entry of natural light and creating a more comfortable and productive environment.