LL62 | Porto
Residential
Client: Private Client
Area: 150 m2
Team: to be defined
Construction: to be defined
Contractualization: 2022
[Em LICENCIAMENTO]
in LICENCIAMENTO| MAY 2022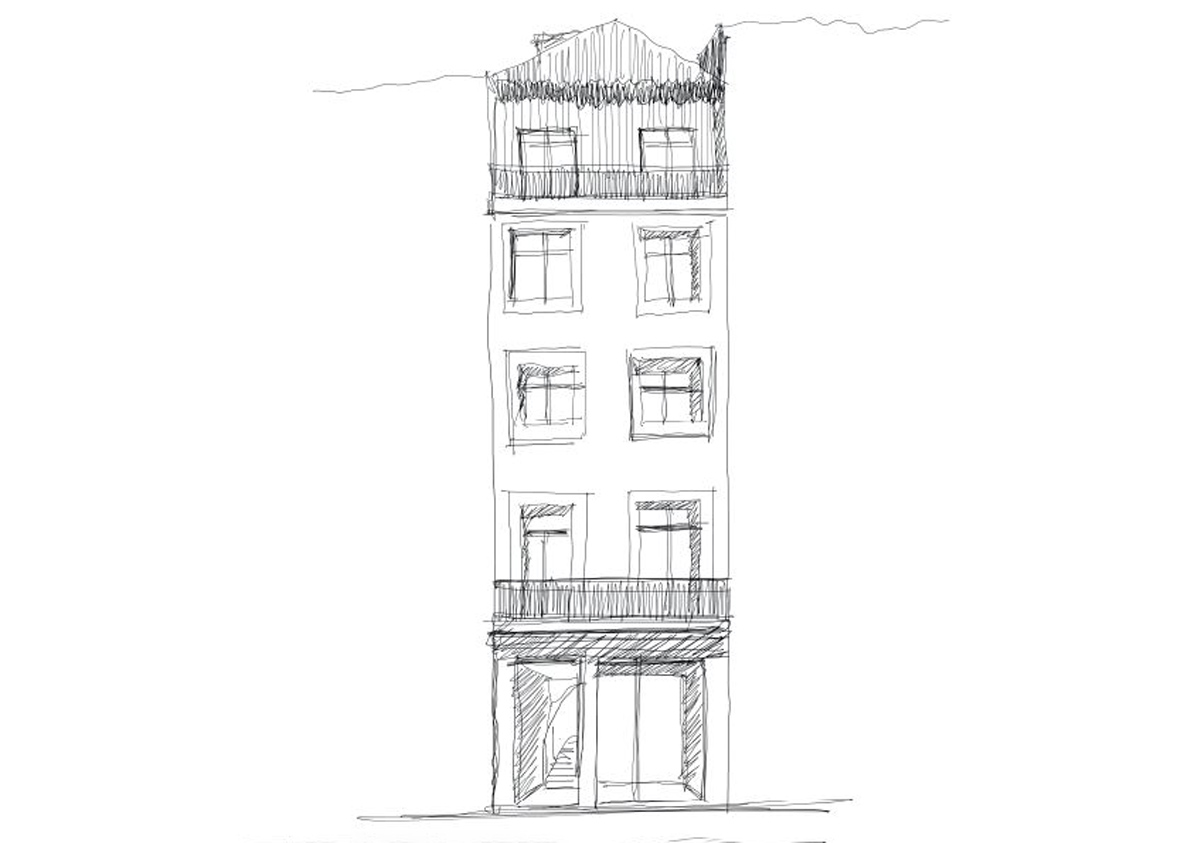 The building and its pre-existence
Facing the Largo dos Lóios, one of the most emblematic areas of the city's historic center, this building emerges as an architectural project, but also as an urban design.
Help define the cércia of a street frontage by creating a new boundary at the top floor in the cluster of buildings.
the responsibility to rehabilitate
Detail and careful study
In a building where the accesses for commerce and housing were united and confused, a redesign of the vertical access was necessary, as well as a separation of entrances.
The old spiral staircase will give way to a new one, designed with a mixed metal and wood structure, lighter, projected to give access to the current floors and to a new floor that will be built.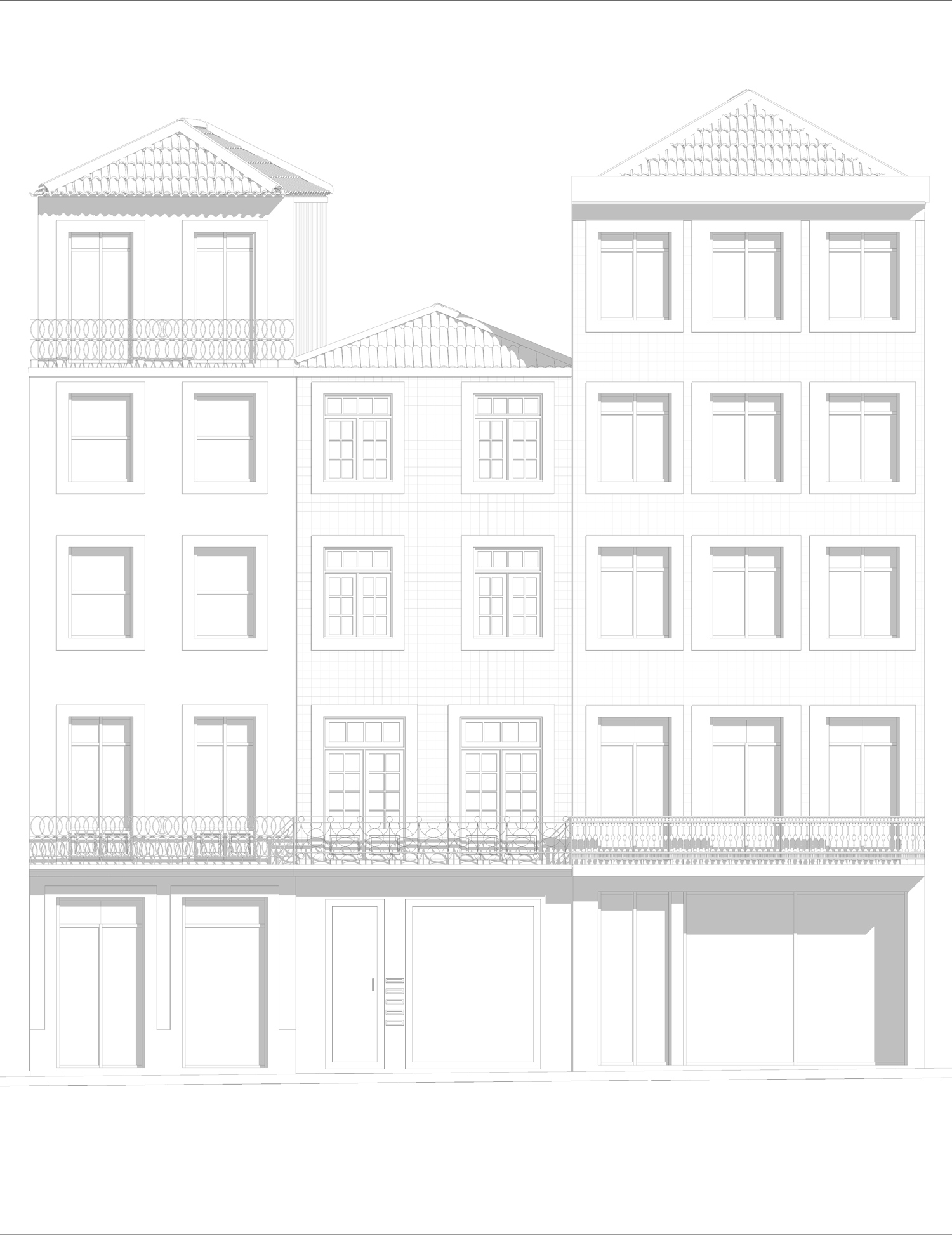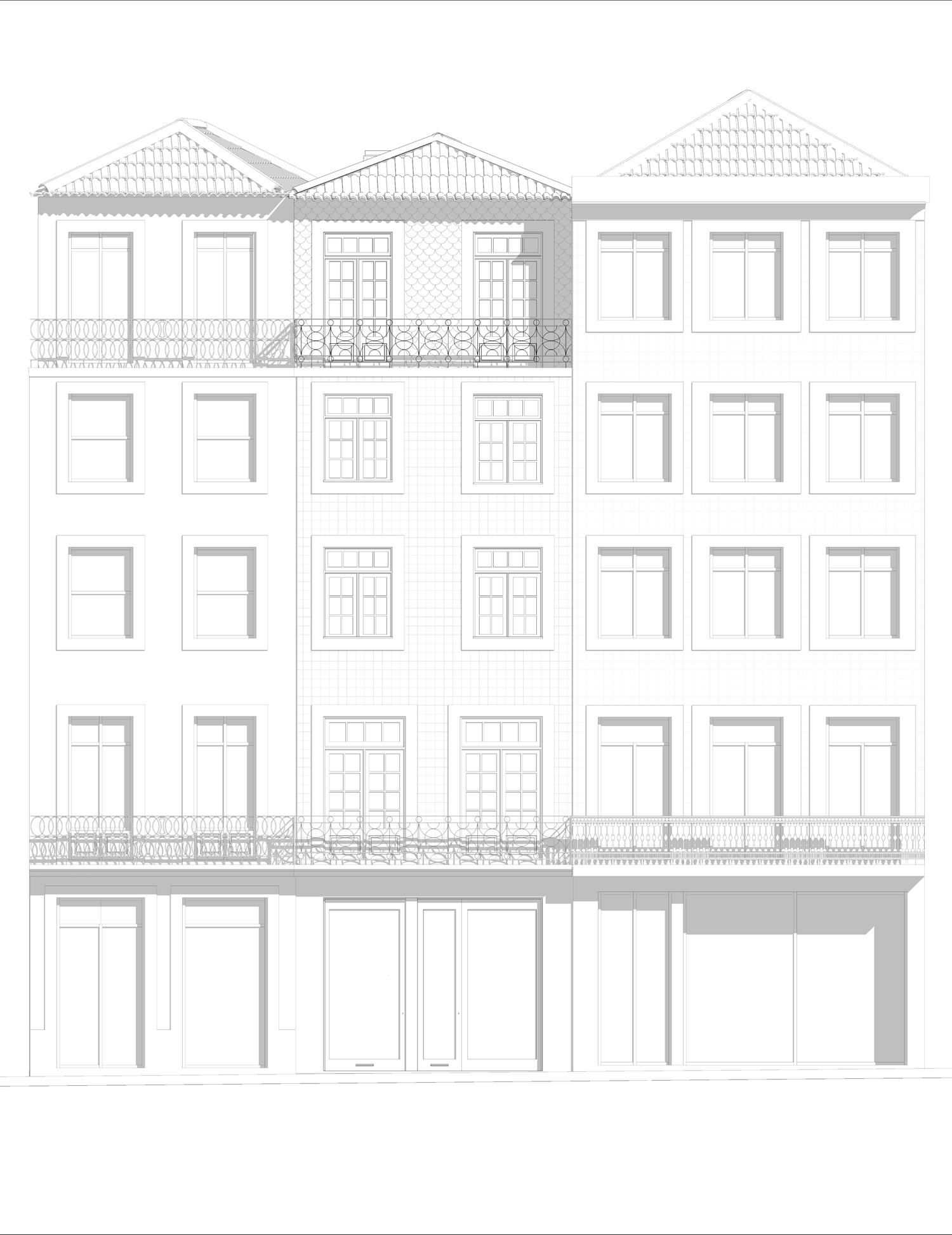 A new floor, an apartment Align basics, create building
With the redesign of the interior, the suggestion to align it with the neighboring buildings came up. Thus the building would gain, in addition to a new floor, a new balcony. A space that towers over the historic center.
A building that due to its reduced area becomes a single-family house, prepared for new routines and experiences.
Construction
Unique Features
rehabilitation of the wooden structure

facade renovation

placement of new frames, recovering the original design

increase in the number of floors