 AL | Ansião
Residential and Services
Client: Private Client
Area: 180.00 m2
Team: to be defined
Construction: to be defined
Contractualization: 2023
[Em licenciamento]
The house designed for Ansião is the result of a rehabilitation process. One of the premises of this project was to preserve the original features of the building, especially the exterior stone walls and the existing wooden structure. These elements represent a fundamental part of the history of the house and, by keeping them, they remain in the contemporaneity of the home and those who will inhabit it.
The preservation of the stone walls and wooden structure not only respects the authenticity of the building, but also contributes to its sustainability and durability.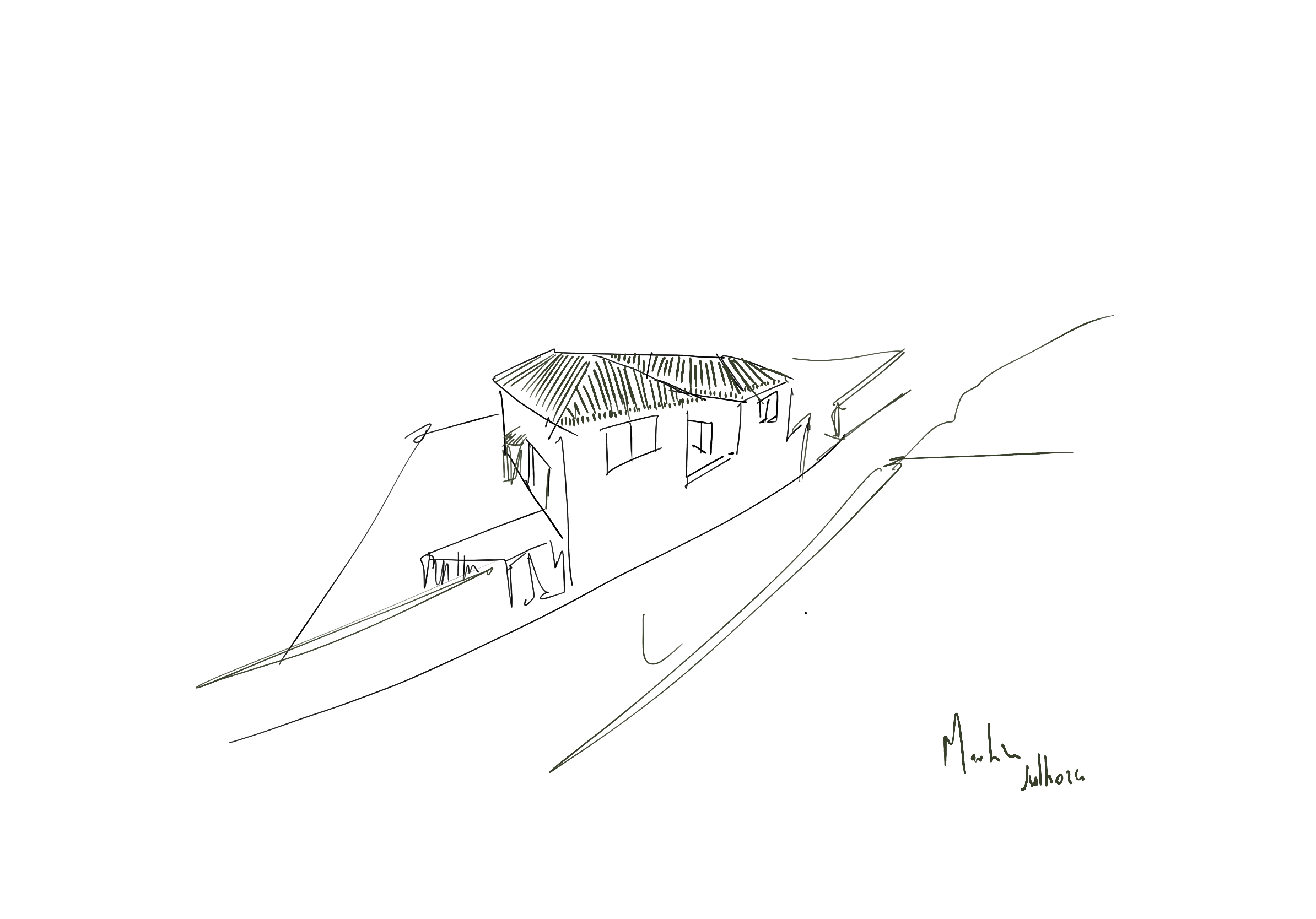 rehabilitating a rural house
Designing the change of routines
Architecture plays a role in shaping people's daily routines. In a rural context, where structural features and exterior cladding play a predominant role, architecture had the power to create a new narrative. When designing this house, new spaces were introduced for new experiences. Through large glazed openings, the landscape is invited in, providing a new sensory experience and total interaction with the surrounding environment.
The creation of bookshelves to accommodate a vast collection of books, which are part of the routine of those who will inhabit this house.
Through these new decisions and choices, the routine of the old rural house is transformed. A scenario is created where everyday life is inspired and strengthened by the interaction between interior space and nature.
the process of each project the importance of color
Testing solutions in architecture is an essential practice to ensure that the project responds to all the problems raised.
Carrying out color tests on kitchen coverings, where functionality and personalization can meet, conveys a commitment to detail in each space. Throughout the process, tests were carried out on various coating colors, both in the kitchen and in the bathrooms.
This approach made it possible to present a variety of options, highlighting the choices that complement the overall project and respond to each person's individual preferences.

Thus, architecture tries to create in each process a reflection of the unique personality of each project.